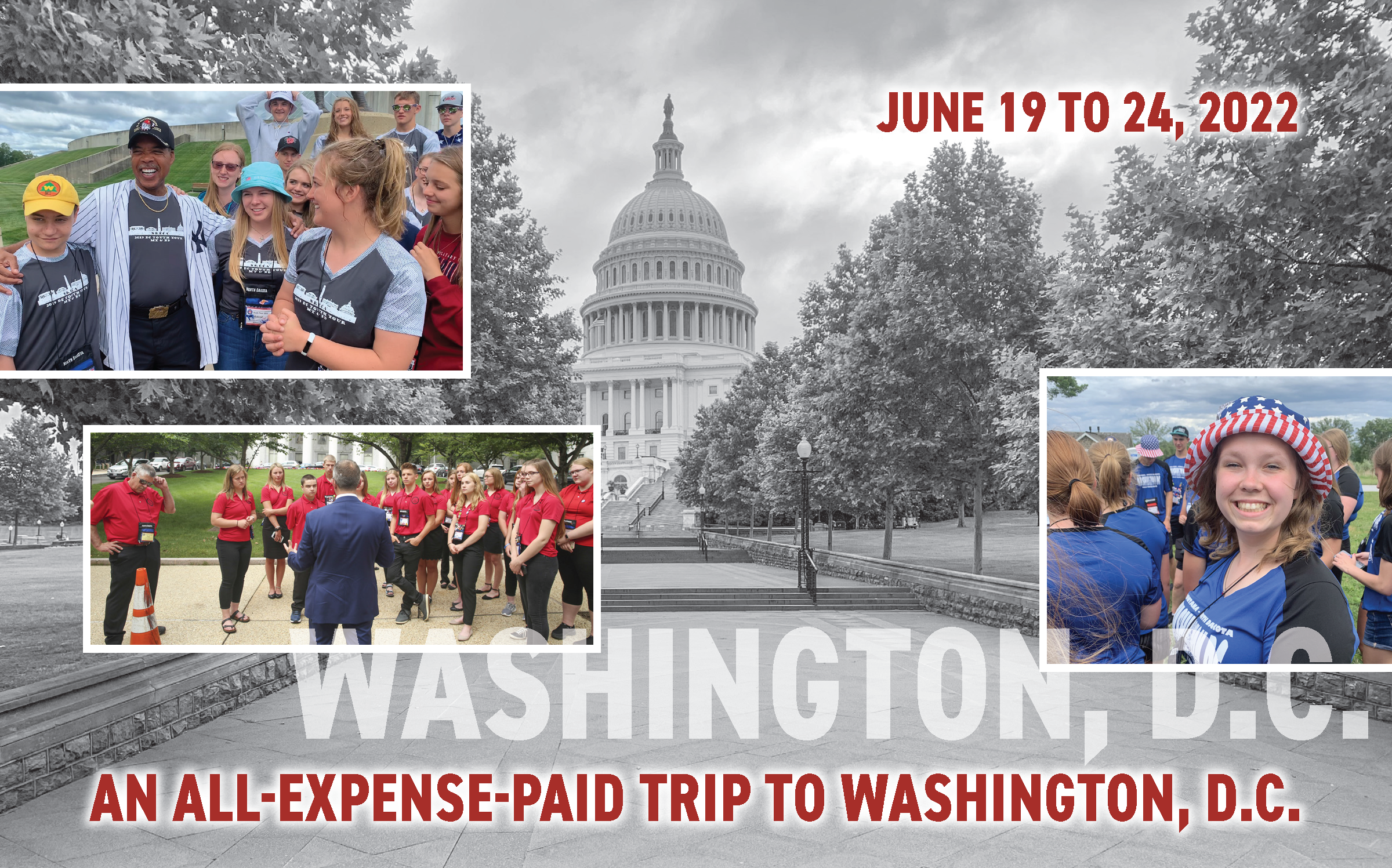 TOP 3 REASONS TO ENTER THE ESSAY-WRITING CONTEST
Win a free trip!
All-expense-paid trip to Washington, D.C., compliments of McKenzie Electric Cooperative!
Tour Great Museums!
A whole week to visit unforgettable historic monuments, museums and the U.S. Capitol! Tour places like Arlington National Cemetery, Smithsonian Museums, The Library of Congress, The United States Capitol Building, and more!
Learn! 
A learning experience you'll never forget. Meet with your U.S. Representatives and Senators and see the center of the government live in action! 
 
HOW TO ENTER
To enter the essay-writing contest, you must:
Be enrolled as a high school sophomore or junior during the 2022-23 school year
You and your parents or guardians must be served by McKenzie Electric Cooperative
Essay guidelines:
Include a cover page with your name, date of birth, school and grade in 2022-23, parent or guardian's name, address and telephone number
The essay is not to exceed two standard 8 1/2 x 11-inch typewritten, double-spaced pages and must be a response to the below question
Essay question
If you were asked to help promote McKenzie Electric's annual membership meeting, what ideas do you have for increasing the attendance among young member-owners and students? Please provide specific examples for unique communication strategies, scheduling, and special activities for member-owners and their families. 
ESSAY DEADLINE - DECEMBER 9, 2023
Please send essay submissions to: aspratta@mckenzieelectric.com
Or by mail to
Youth Tour Essay Contest
McKenzie Electric Cooperative
PO Box 649
Watford City, ND 58854