For the fifth consecutive year, McKenzie Electric has teamed up with Dunn County Child Protective Services to make sure this holiday season is special for everyone by sponsoring a Giving Tree.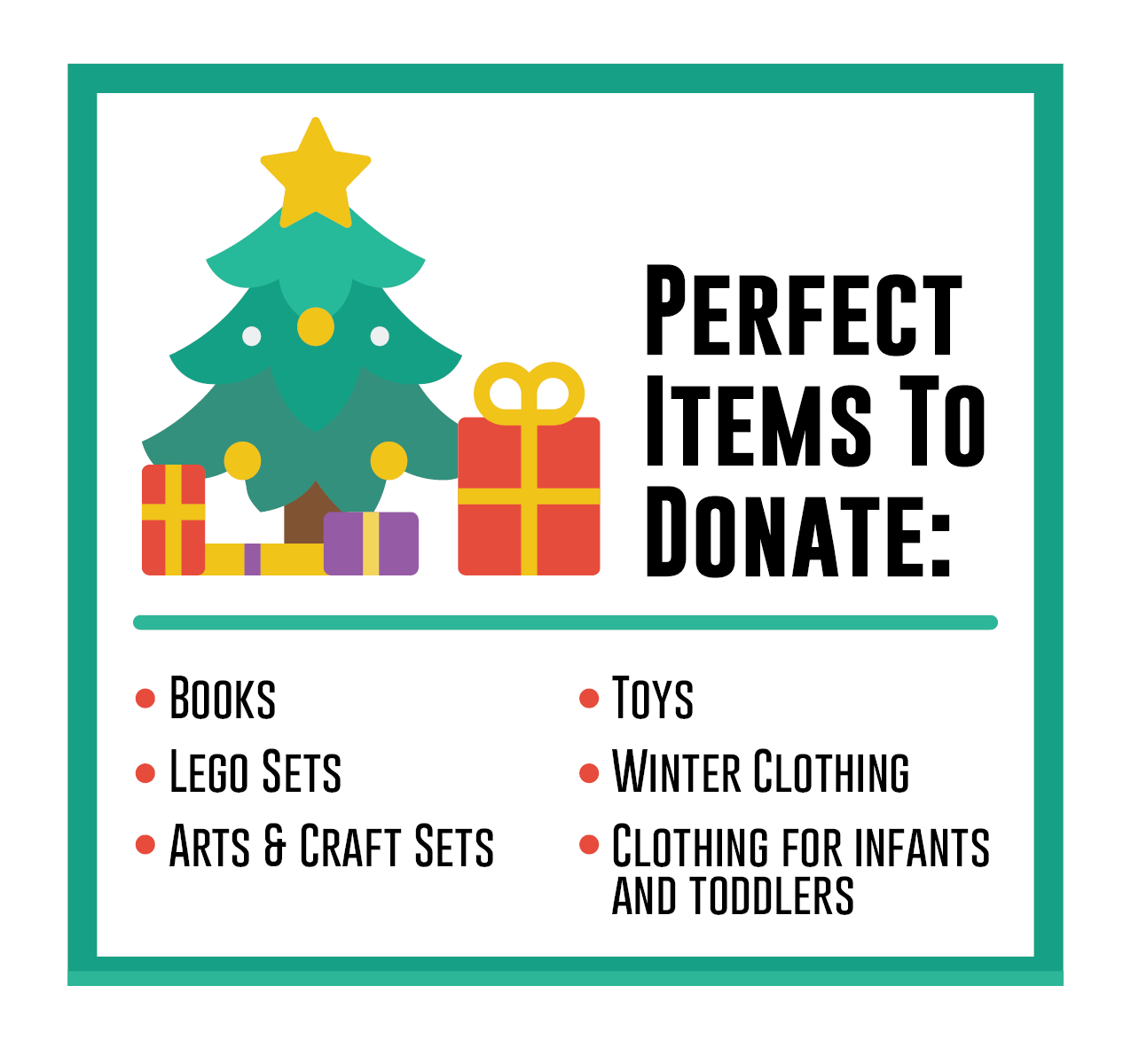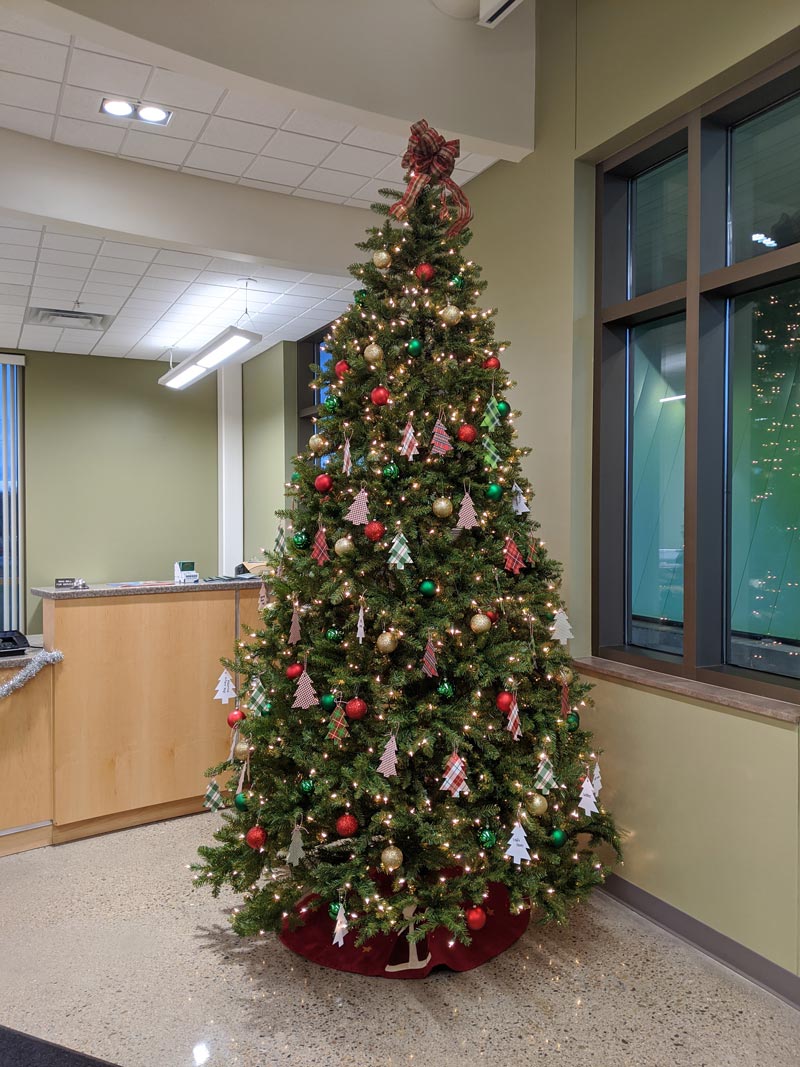 It is not uncommon for children entering the Child Protective Services (CPS) system to arrive with nothing more than the clothing they are wearing. CPS provides foster families the essentials they need to help smooth the child's transition, they also help area families in their time of need ranging from the donation of extra baby supplies including formula, to toys and books to keep children's imagination and education thriving.
This year, the Giving Tree will be set up in MEC's front lobby, however, the donation process will look a little different. To limit personal contact, and to take the needed precautions to protect our members and employees, donations will be accepted in a marked bin at the front doors of our office. Each night an MEC employee will take the items inside and store them under the tree. If you would like a list of suggested items to purchase, please stop by our drive-thru or email Andrew, McKenzie Electric's Member Services Coordinator, at aspratta@mckenzieelectric.com. Crucial items like car seats of varying sizes from infant to toddler, size 1 and 6 diapers, and baby wipes are much appreciated.
If you are looking for an idea of items to donate, books are number one says June Johnson, Dunn County Social Services Eligibility Tech. Other items like Lego sets, coloring books, and arts and crafts projects are also great picks! You also can't go wrong with donating clothing in infant and toddler sizes all the way up to pre-teen sizing.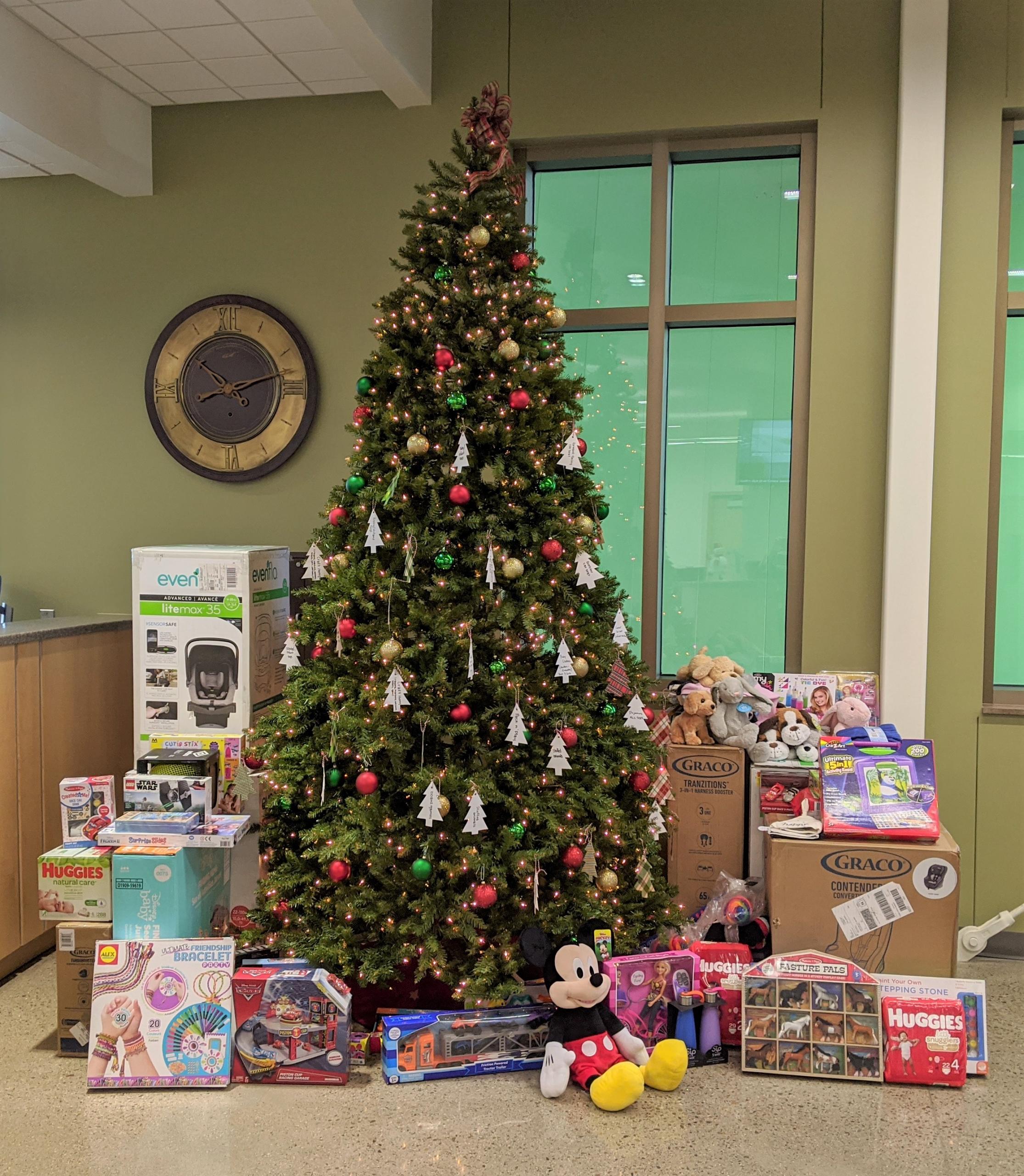 With Christmas right around the corner, this is a great opportunity to show how we, as a cooperative, can make a difference in the communities we serve. The Giving Tree will be set up starting now through the second week of December with the goal of bringing smiles and laughter to children this holiday season. Keep in mind that every donation no matter how big or small they may seem could mean the world to someone.