2023 Cooperative Update
As an electric cooperative dedicated to providing safe and reliable electricity, McKenzie Electric (MEC), and its staff, anticipate members' needs to continue offering a quality service the membership can trust. To adhere to this commitment, MEC will be completing upgrades and expansions throughout the year to accommodate system growth and improve your electric service.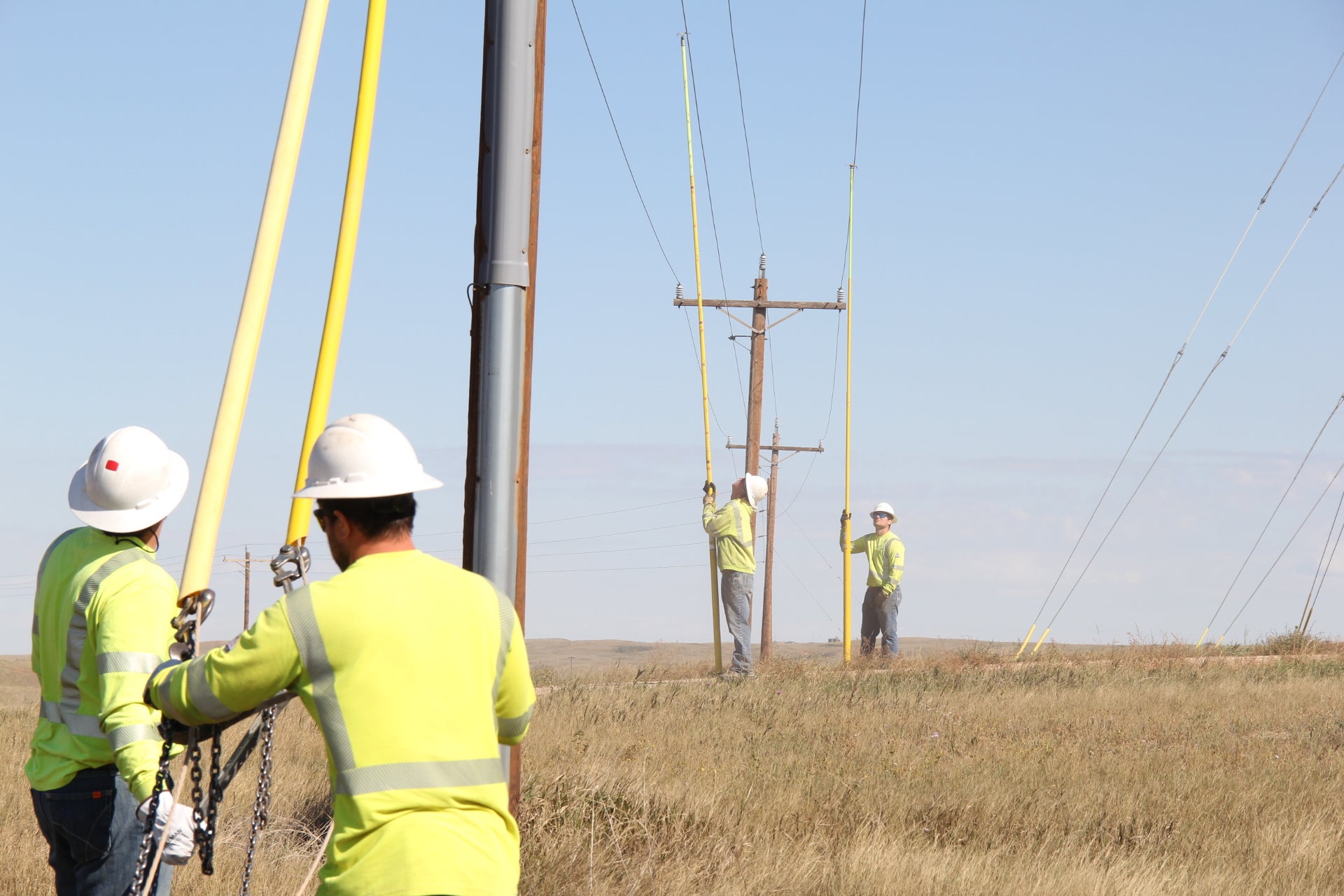 Maintaining power delivery components and completing regularly scheduled system maintenance on power lines and transformers continues to be an essential priority in achieving this goal. With over 2,700 miles of overhead distribution lines and roughly 1,300 miles of underground cable, making sure MEC's system is operating efficiently requires a combination of strategies. Here are a few ways your cooperative works proactively to avoid interruptions in service:
Pole Testing – With around 70,000 poles creating MEC's distribution system, approximately 10% are tested each year to identify rot, damaged hardware, and any issue that has the potential to cause an outage if left unidentified. MEC primarily uses Douglas Fir pine poles that are weather treated and hardened to RUS standards to help protect against the elements.
Testing distribution poles is completed by taking core samples, performing knock tests and finally, a visual inspection of all the components of a distribution pole. This data is then reported to MEC's engineering team who will make a recommendation for repair based on fail or pass ratings. Unless a planned outage is required for safety, pole changeouts typically take place without members seeing any outage time.
Line Patrol/Hot spot checks – Alongside pole testing efforts, regularly scheduled line patrols take place throughout the year to identify damaged lines, areas requiring vegetation management, hardware concerns, or an issue with a transformer or jumper. One handy tool MEC crews use to assist in these inspections is an infrared camera as pictured. This camera helps locate hot spots on the line and transformers which may indicate damage that cannot be seen by visual inspection alone. Finding an overheated transformer could mean a component malfunction or a failing insulator needs to be replaced. Both of which would be a high priority job ticket. 
Substation Maintenance - At the heart of every distribution system, substations have the important role of transforming high voltage power from transmission lines to distribution level voltages. Fortunately for MEC's membership, our fleet of substations is much newer due to ongoing construction and expansion to accommodate new system loads in the Bakken. Even so, monthly tests and inspections on 87 transformers are carried out to identify potential faults in hardware and software ensuring our substations are operating to the best of their abilities
Aside from these ongoing maintenance projects, MEC has more improvements set to be completed in 2023.
In certain areas of the service territory, underground lines may be the best option to deliver power to a location safely and economically. The average lifespan of underground lines is roughly 30-40 years, and since MEC has been providing service since 1947, many of the lines constructed in 1970-80 are reaching their end of life. Over time, moisture pockets have the potential to form in the insulator of underground lines as pictured below. While not immediately apparent, these pockets can become larger problems causing outages and requiring emergency repairs. Starting in the southwestern service area and working towards identified problem areas, MEC's priority is to repair underground services before they cause an outage.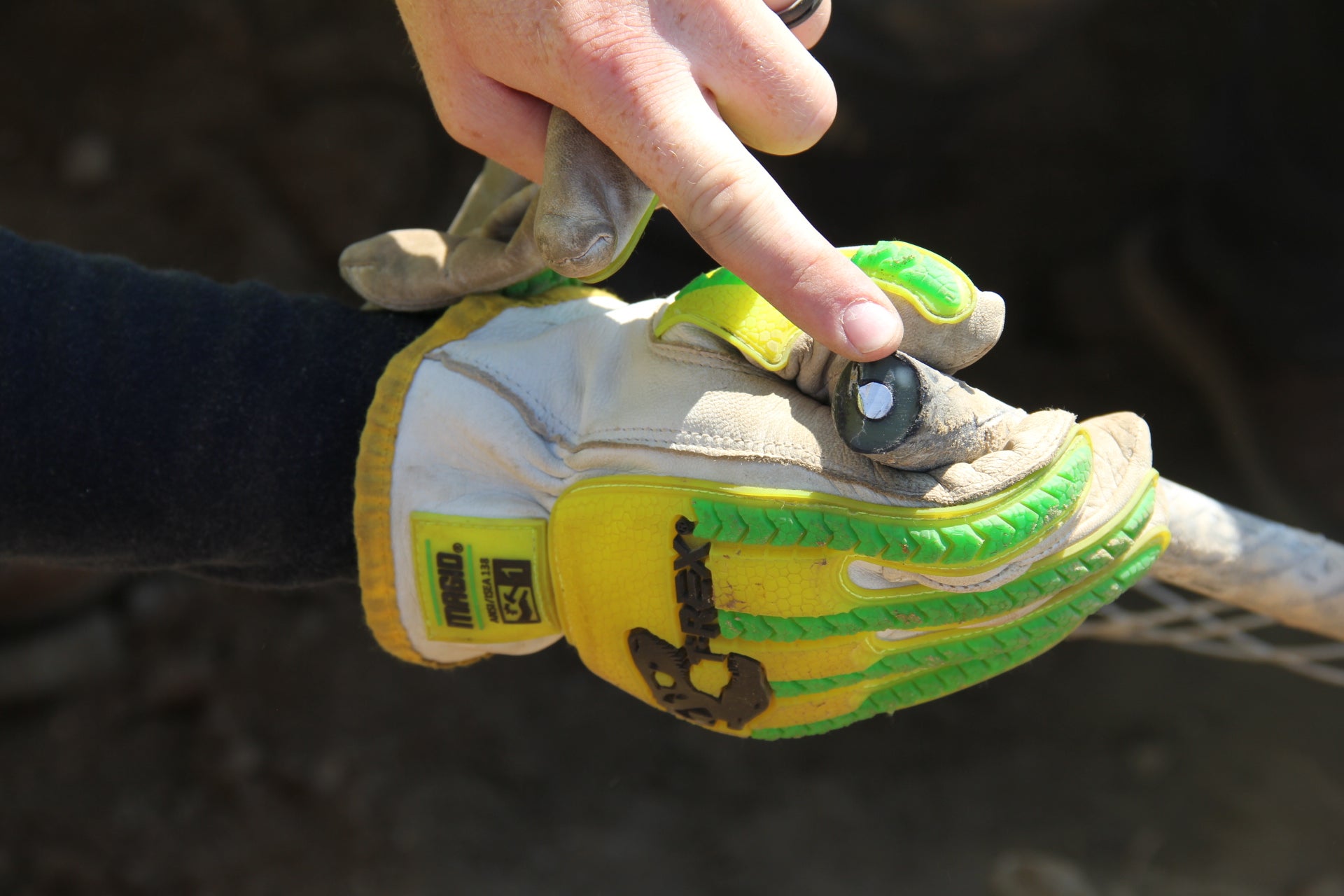 Entering the third year of construction, MEC's copper line replacement project has replaced 180 miles of copper conductor around the Homesteader's Gap area, and continues to move towards the Killdeer, Halliday, and Dunn Center zones.
The replacement of copper with aluminum conductor provides a more efficient transport of electrons minimizing power loss. Aluminum lines are also three times lighter which lessens the weight MEC hardware must handle between spans, providing more reliability throughout the entire system. While the main objective of this project is to replace aging lines, poles throughout the project area are also receiving a thorough inspection and will be replaced if necessary.
Some of the poles in this area have been standing since the 1950s, which is a testament to how well they were made, but nonetheless require replacement to avoid the potential for outages. With a project completion goal of 2025, a total of 440 miles of overhead distribution lines will have been rebuilt.
With a large service area composed of five counties in northwestern N.D. and portions of eastern Mont., communication with equipment in the field allows MEC personnel to provide a better customer service experience to our membership. The addition of Supervisory Control and Data Acquisition systems (SCADA) at three new substation sites will be completed this year allowing MEC staff to monitor equipment remotely, anticipate how many members may be affected if there's a service issue, and provide further insight into the overall health of the system.
This year, three new substation projects will be underway in the Fort Berthold Indian Reservation (FIBR), increasing power delivery redundancy and upgrading MEC's power serving capability within the area of Mandaree.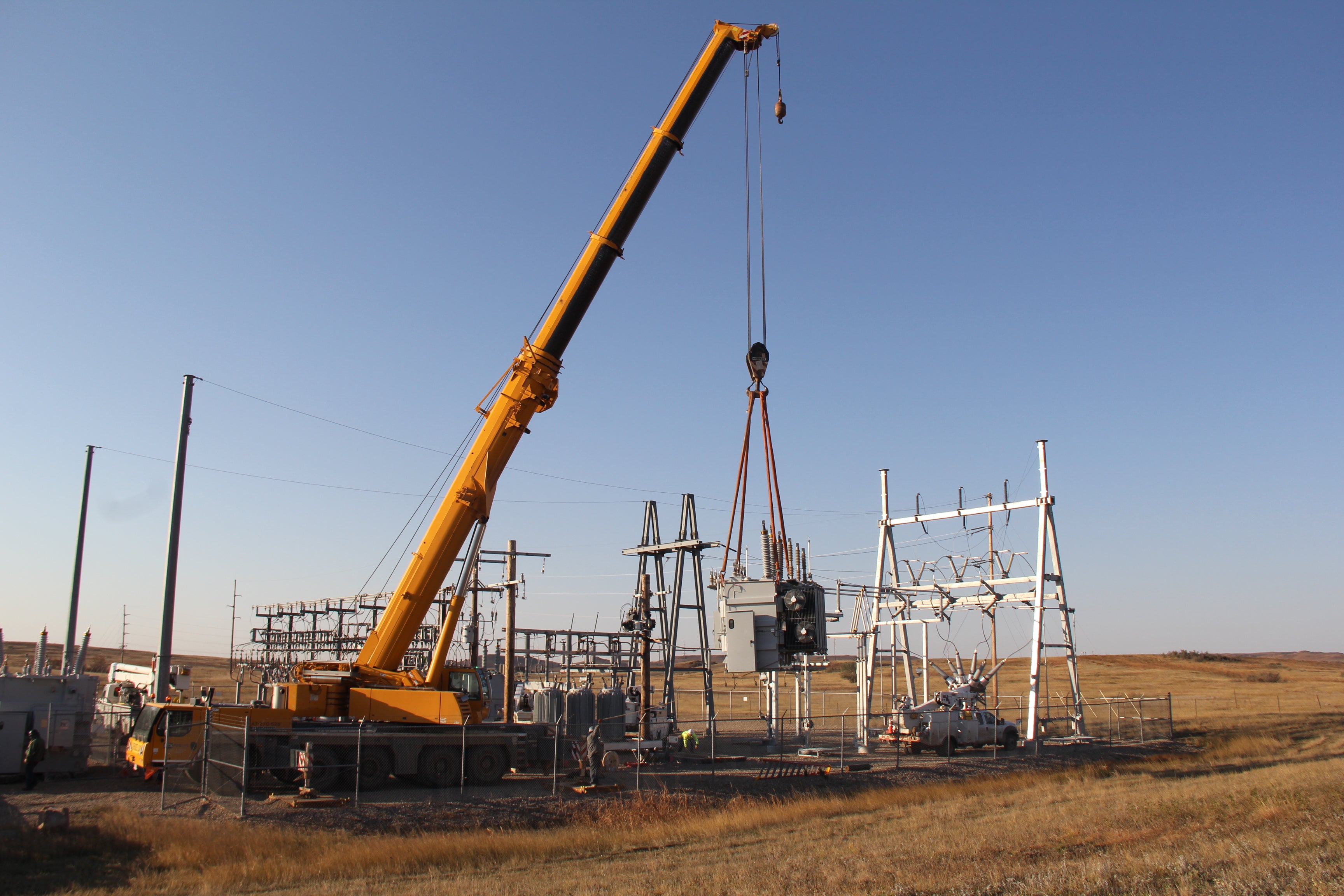 While the bulk of MEC's power delivery system is composed of distribution lines, transmission lines are vitally important in meeting the needs of the membership. To briefly explain the importance of these lines, when power is generated by generation facilities throughout the nation, that power must then be transported, or transmitted, long distances to distribution substations. From there, voltage is ramped down from 115kV (kilovolt) to 14kV and is then sent through distribution lines where power is converted once more into usable voltages such as 120 and 240 volts seen in most residential services. As seen in the winter storms experienced last April, if a transmission feed fails, outages that require extensive repairs quickly accumulate.
To help buffer the system from weather related outages affecting transmission lines, 60 miles of upgrades will be completed replacing existing transmission conductor with new, twisted pair lines. If you've witnessed the phenomenon of galloping lines, you've seen the direct cause of ice coated lines reacting to wind. These new twisted pair conductors will help avoid galloping lines due to their coiled design which makes it tougher for ice to harden in long spans and also helps the line shed ice accumulation quickly.
These improvements and projects are a combination of efforts from engineering, billing, accounting, and operations and are all meant to improve electric service for the entire membership. Methods mentioned in this article and MEC's Long Range Plan help keep your cooperative purpose driven improving system reliability and using data analytics to get the best return from our member's dollars. MEC members have a lot to look forward to in 2023!