From pasture to plate
By Jessie Veeder Scofield
DUNN Burgers makes buying local beef a reality
What if you knew the story, from start to finish, about the food on your plate? What if knowing that story also meant that you could cut out the middleman, and buy your burger directly from your local rancher?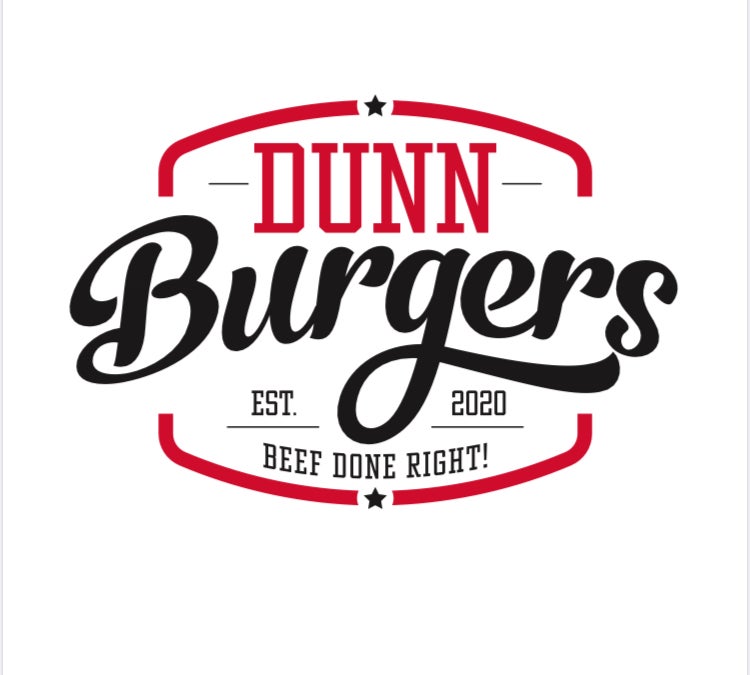 In rural Dunn county, it's possible now thanks to the innovative thinking and collaboration of two local ranch families who make up DUNN Burgers. Ben Murphy is one of the partners in this new endeavor to provide his community with easy access to local beef. After playing football for the University of North Dakota and an 8-year career as a Naval officer, Murphy was medically discharged in 2012 and moved back to his family's ranch on the Killdeer Mountain with his wife, Ashley and his two stepsons. The Murphy family ran a hobby farm and Ben worked in the banking industry before taking his recent leap into full-time ranching raising red Angus cattle as the fourth generation on the ranch.
During his work as a banker Murphy often looked to local rancher and longtime friend Weston Dvorak for operating advice. The Dvoraks operate Hills Valley Ranch, one of the largest feedlots in Dunn County southeast of Manning. Both Weston and his wife Teresa pursued degrees in cattle nutrition before returning to Weston's home ranch where they are raising four daughters.
"What we were looking to do is to add value to our own product," said Murphy who says they've been working on the plan that has become DUNN Burgers for several years. "People have changed, they're more demanding because they want to know that they're getting a good product, they want to know the story behind it."
And Murphy and Dvorak know their cattle as much as they know that there's nothing quite like a really good hamburger. And that's what they want to provide for the local community.
"Not everyone wants or can afford an 1,800-pound steer in their freezer," said Murphy of the typical way in which the public can buy from local ranchers. "We know we can sell you a better burger than Walmart and we're looking to fill that niche."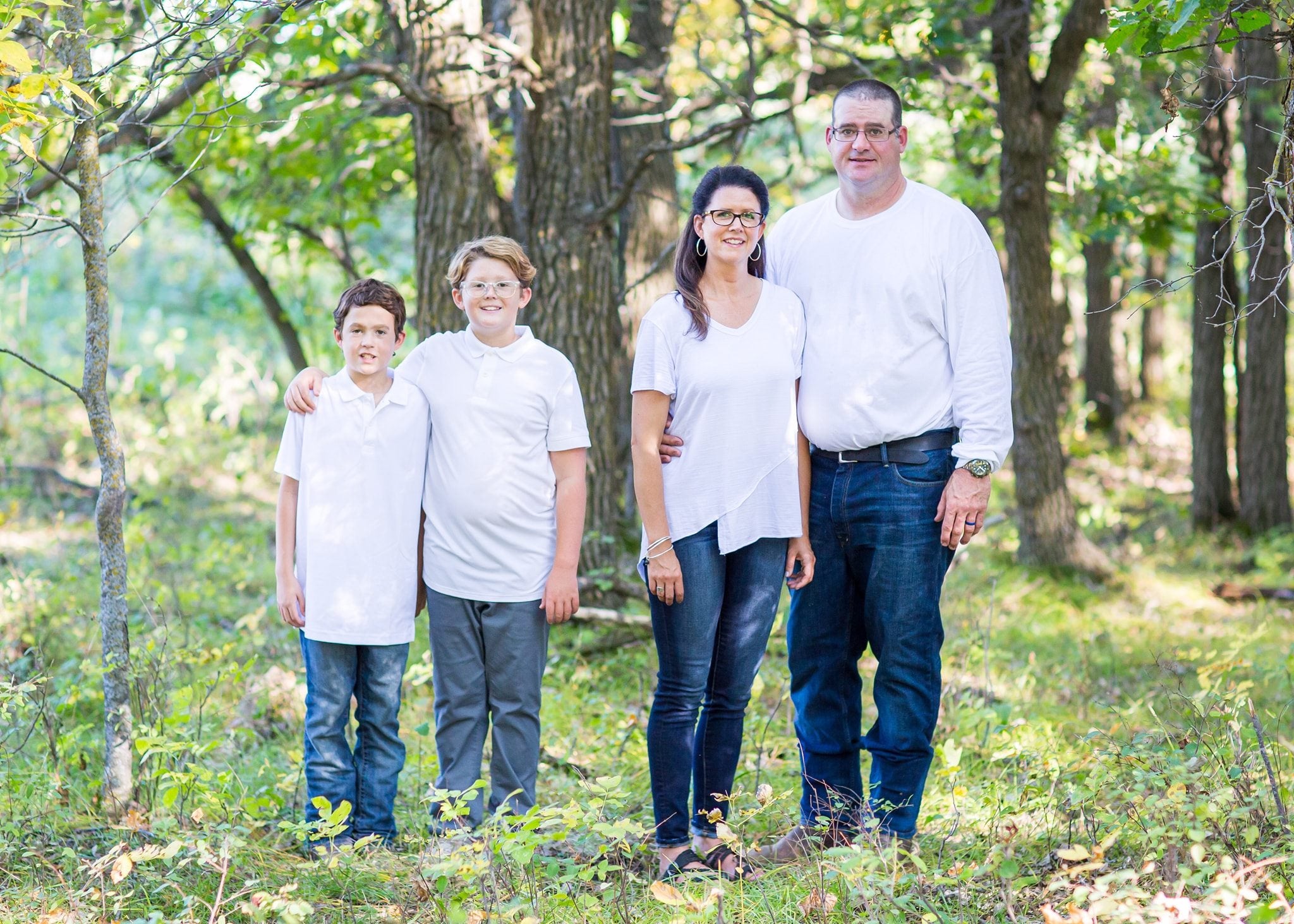 So, the families set up their business name through the secretary of state and worked with the Department of Health and the Food and Lodging Department to get their retail meat license. To ensure the safety of the product they are selling, DUNN Burgers meat is USDA butchered and inspected and the USDA inspects the facilities in which they store and transfer their meat as well. DUNN Burgers hauls their animals to a USDA butcher, Hazen Meats, where they do the butchering and USDA packaging.
"The USDA sees it from beginning to end," said Murphy of the process.
Right now, DUNN Burgers is in the infancy of their business and is starting only with burger orders, with their first orders fulfilled in January. Customers can purchase Dunn Burgers in 1 lb packages, 10 lb. chubs or packs of six 6 1/3 lb. patties. Pricing amounts to $6 a pound for patties of $5 a pound for the chubs.
"In the first ten minutes of being live as a business, we sold about 300 pounds," said Murphy, who adds that the business is working now to partner with the Killdeer Saddle Club who is known for their outstanding burgers as well as some local restaurants. And with all of the new residents moving into the area with the energy industry, the families that make up DUNN Burgers want to spread the word about the quality of North Dakota raised beef.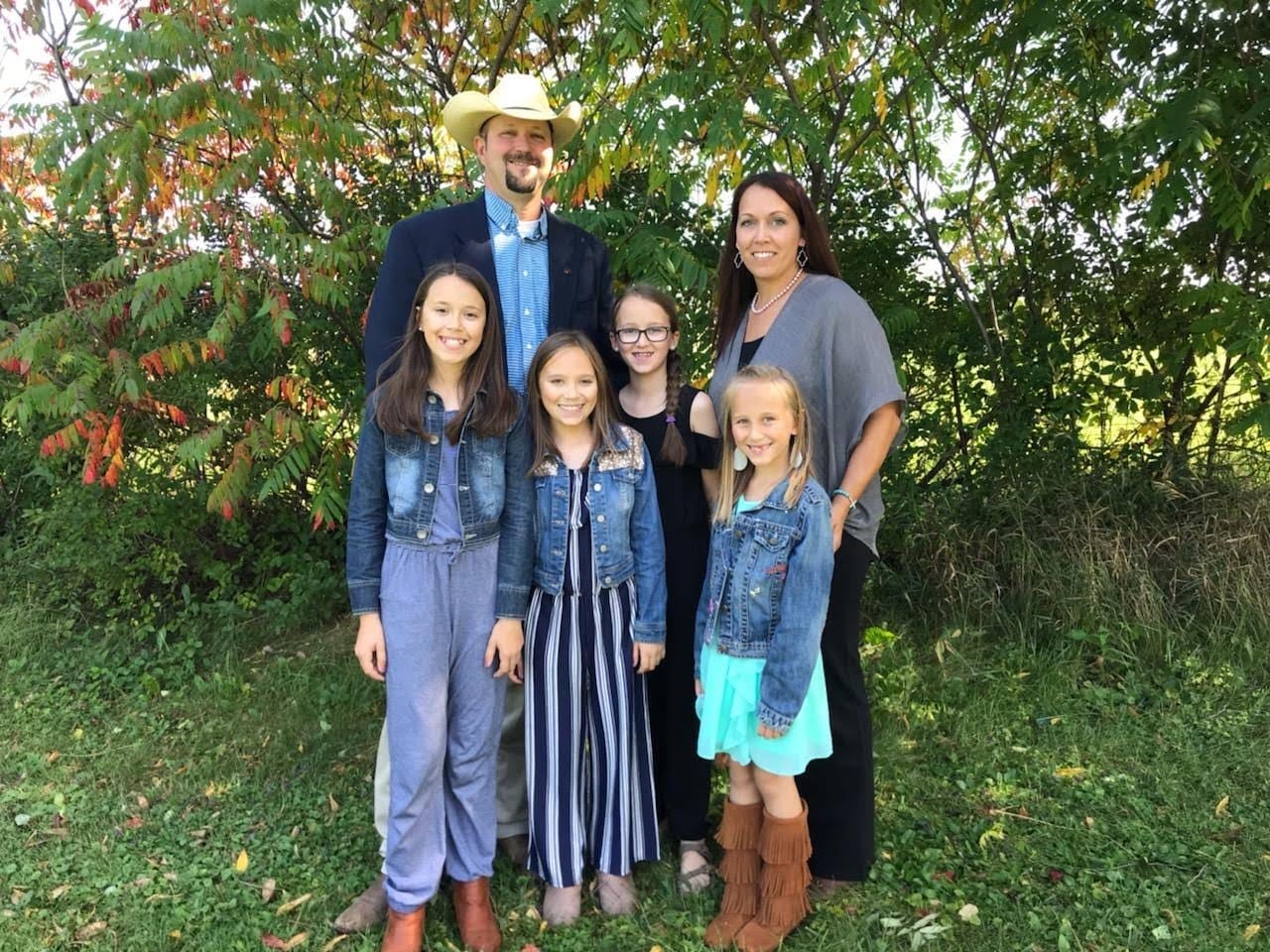 "A lot of people don't know a good hamburger until they eat it," Murphy said, adding that many of the men and women working in the energy industry see the cows in the pastures as they're driving by, but they don't know the true quality of North Dakota beef  "Many of them are not from areas where they know their local ranchers. They eat our burgers and they ask, 'What did you do?"
What they do is responsibly raise grass fed to grain fed cattle born in Dunn County.
"We're hoping our business gets busy enough that we have to buy cattle from our neighbors, to help them out too," said Murphy. "But we're just in the beginning."
DUNN Burgers started with Facebook and direct ask pre-orders. If demand is high enough, they will have beef available for same-day purchase in their freezers on the Murphy homestead four miles from Killdeer. Right now they intend to deliver to Dickinson and Killdeer regularly, but if there is enough interest in surrounding communities they will travel.
Murphy feels that his past experience being in charge of food service for 2,000 Navy and 1,000 Marines a day on board the USS Boxer prepared him for this chapter in his career.
"On our burger day, which was once a week, we would go through about 4,300 pounds of hamburger," said Murphy. "So I got used to the logistic side of food and food service, so this kind of makes sense to me."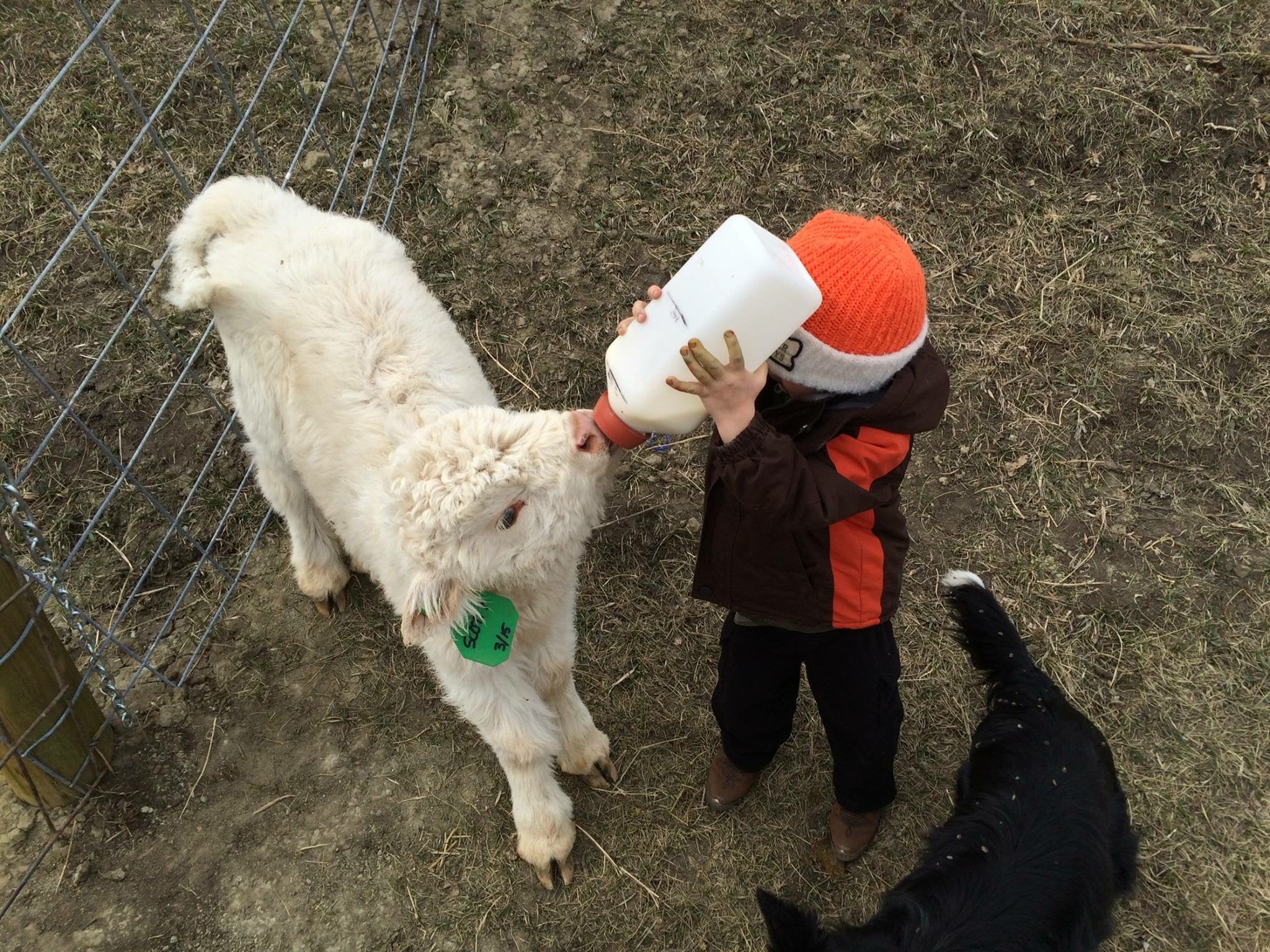 But the partnership between the families is what Murphy understands is going to make the business. Murphy and Dvorak have been friends for their entire lives and operate in different areas of expertise.
"Weston knows the side of the business I don't," said Murphy. "With his NDSU Ag background and my UND knowledge we put it together and between the two families it's working great."
And now that you know the story, here's how to get a DUNN Burger on your plate:
Send them a message on Facebook at facebook.com/dunnburgers  or call Teresa at 701-260-6453 or Ben at 701-330-0559