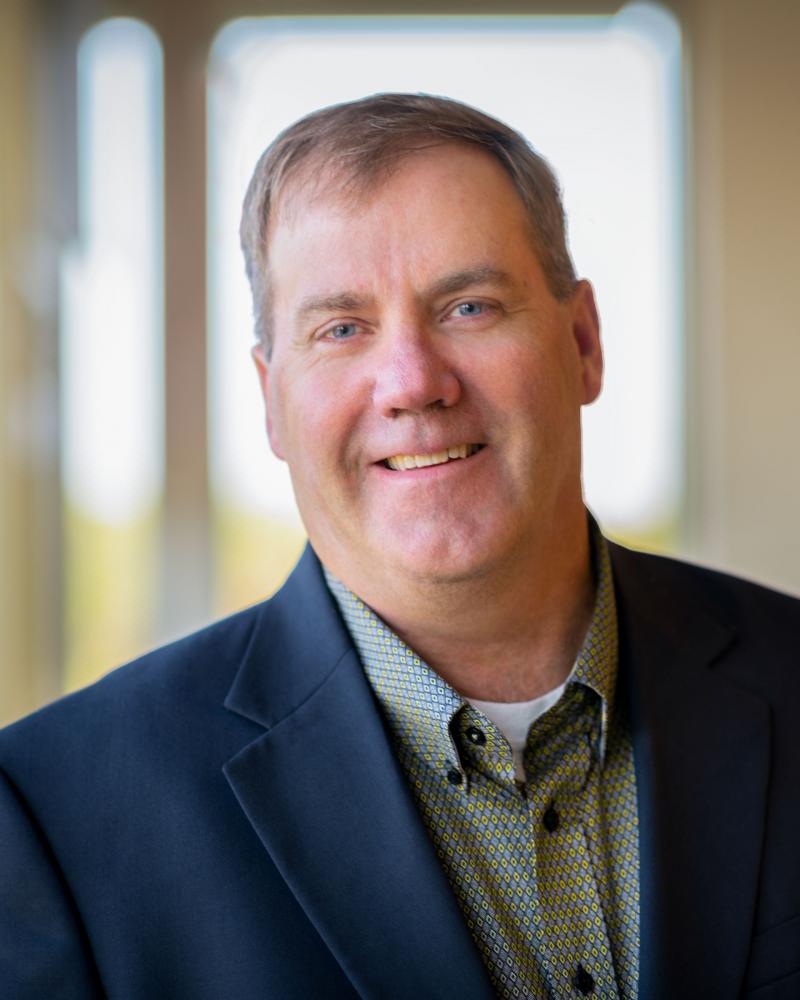 Lighting the Prairie for 75/76 Years
President's Report
By Clayton Monsen
After 76 years of providing power to its members, McKenzie Electric Cooperative (MEC), like every other business in the country, was thrown a curve ball with the pandemic. One year ago, we had everything in place to conduct our 75th annual meeting but as you all know, the COVID-19 outbreak put everything on hold. The Board of Directors postponed the 2020 meeting from June to July, shortly after that postponement it was determined that in the best interest of the membership and employees the meeting should be postponed to 2021. So here we are one year later celebrating both our 75th and 76th anniversary. 
A brief update on how your cooperative worked through the challenges of the pandemic. The board met remotely for two monthly meetings, then went back to meeting in person with additional safety measures in place. McKenzie Electric Cooperative implemented safety measures to keep staff and members safe. Looking back, I believe that everything was handled as best as it could be, and we maintained a safe work environment. A big "hats off" to the employees for working through this pandemic. 
With the new bill format, we have received several inquiries about member bills. A cost-of-service study is performed annually at MEC and in recent years, has been conducted by Power Systems Engineering. The Board of Directors use the results of this study to set rates for all the rate classes. There are three billing components of rates, those being demand, energy and fixed charges. Although there are numerous inputs into the cost-of-service, one of those inputs is the projected load forecast of the cooperative. The load forecast is a very difficult number to project for each rate class given the types of loads that MEC serves. Another input is the margin. MEC's bylaws state that, "In the furnishing of electric energy, the Cooperative's operations shall be so conducted that all members will, through their patronage, furnish capital for the Cooperative." The Board of Directors and staff believe that it is of the utmost importance that each rate class produces a margin and pays their fair share. 
MEC takes great pride in what has been accomplished over the years as far as upgrades to the utility plant and headquarters. One project that the Board approved in 2020, and is ongoing now, is the replacement of old copper lines. Many of these copper lines were installed in the late 40's to early 50's. This is a very large, four-year project, consisting of approximately 450 miles of line that will be replaced with new poles and conductors. This is a much-needed project which will bring more reliability to some of the more remote areas of our service territory. This project demonstrates that although large portions of our electric facilities are newer and were built to serve oil and gas members, we are able to reinvest in facilities used to serve the traditional loads that have existed since our beginning 76 years ago.
Speaking for the full Board, we hope to see you all at your annual meeting on June 8th. In attending, you will be served a great meal which will again be provided by the local 4-H youth, be able to visit with friends and neighbors, and hopefully provide your Board with some feedback on how you think various aspects of your cooperative are doing.
---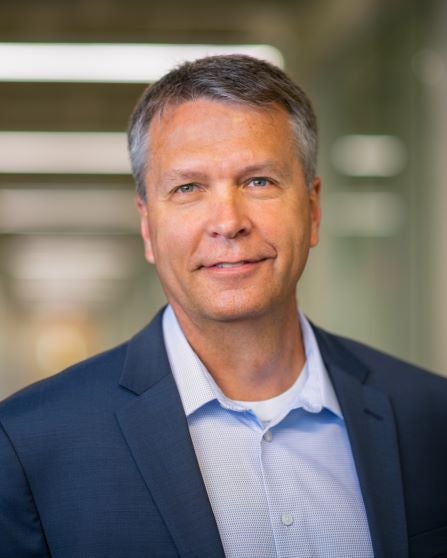 McKenzie Electric, 76 Years of Growing
CEO's Report
By John Skurupey
The year was 1945. The rural areas in Western North Dakota were without electricity, but the people who lived in those rural areas were able to see the benefits of having electricity when they visited town to do their trading. The early incorporators of your cooperative had the drive, commitment, determination – had the moxie to get electricity to those unserved areas where no other utility would go.
If you think about it, those early incorporators were working for the soon-to-be members at the end of the line, and they worked their tails off because they were working to improve the quality of life for themselves and their neighbors. Many rural electric cooperatives started out that same way and I wonder how many operate today, with that same drive, passion, and commitment.
For those who are unaware, I grew up for the most part living with Henry Skjelvik at his farm/ranch east of Watford City. In the late 1960's, Henry's "city job" was selling insurance for Farmers Union. Henry used to bring me along in his maroon 1963 Mercury Monterey, the car where the whole back window would raise and lower with the touch of a button…great on the highway, not so great on the dirt roads!
Of all the farms and ranches Henry went to for Farmers Union, the visit at Telford Anderson's is the only place that sticks with me to this day. I remember not only because the Anderson's were very pleasant people, but also because Telford's wife, Marie, made THE BEST sugar cookies. Telford was a founding board member for McKenzie Electric, being board president for many years, and led the Cooperative through the very first boom, that being the initial buildout of MEC's original infrastructure.
As I think back on my younger years, all those people such as Henry, the Anderson's, Doc Johnson, Artie and Agnes Johnson, Dick and Sandy Jore, Dale and Barb Jorgenson, Ceph and Jessie Goddard, the list goes on – I'm sure their work ethic and integrity rubbed off on me and ultimately had an impact on the type o person I am today.
As I ponder my career here at MEC, I believe we at MEC worked with that same drive, commitment, and determination of those early incorporators as we managed our way through the Bakken boom and system buildout.  I truly believe those founding members would be proud of their cooperative today. From my perspective, I believe your cooperative is operated in a very similar fashion to what it was in the beginning – one where we first understand the needs of all members at the end of the line, then working toward that end.
Your cooperative's 76th anniversary approaches and will be commemorated along with the 75th anniversary (which was postponed due to COVID-19) at the June 8th Annual Meeting. If possible, grab your neighbors and make an evening of it by attending your meeting and to help celebrate 76 years of success…and counting. 
---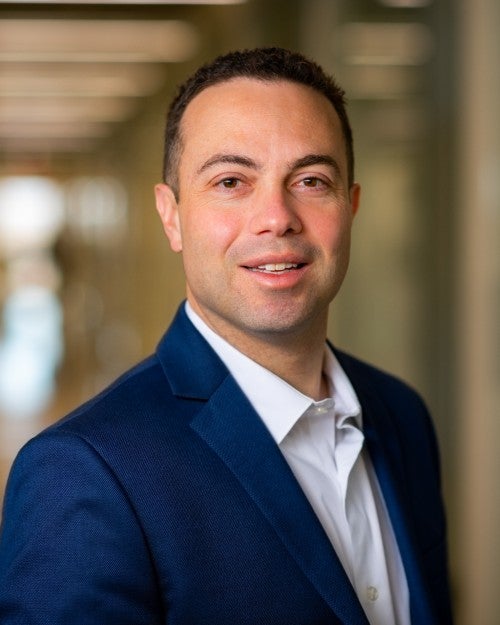 Engineering and Operations Report
By Matt Hanson, COO
The 75th year at McKenzie Electric brought forth a unique set of challenges for the Engineering and Operations department as we navigated the nationwide pandemic. We deployed creative solutions to ensure the health and safety of our workforce without compromising our historic high reliability. As we navigated the economic pressures and challenges our membership faced, we still saw approximately 2.5% of growth and met those needs with 99.96% availability. McKenzie Electric successfully completed 6 substation projects, constructed 150 miles of line, and deployed 14 capacitor banks throughout our territory to serve our members reliably, well into the future.
Through the rest of 2021, we are continuing to focus on ways we can serve our entire membership more effectively. MEC kicked off construction on a multi-year project, replacing nearly 450 miles of original copper power line that stretches across some of our more remote service locations.  This effort is slated to be complete in 2025. We are also working to deploy new technology to serve our evolving membership and their needs. In 2021, we are continuing to work toward meeting the future needs of our membership by completing substation upgrades and various strategic projects as we continue to see incremental load growth. We will remain focused on providing safe, low cost, reliable electricity.
---

Treasurer's Report
By Rondee Hanna, Secretary-Treasurer
The financial health of McKenzie Electric Cooperative, Inc. (MEC) remained strong through the challenges of 2020.
Table 1 below represents an overview of MEC's 2020 financial activity. The "Net Margin" is what remains once revenue dollars are used to pay expenses. Net margins are then allocated to you, the member, in the form of capital credits.

Electric sales growth at 2.5% in 2020 was lower than the projected 21.4% growth, COVID-19 related impacts on the oil and gas industry was the major contributor. 

MEC enlists the services of an engineering firm to develop a cost of service study each year. The cost of service is used to establish rates. The three components of the rate design are kWh (energy), demand, and facility charge. Throughout the pandemic and subsequent load drop, MEC's rate structure demonstrated its resiliency to large fluctuations in power sales. By setting the fixed charge component of rates closer to the actual fixed cost to serve each rate class, thereby not recovering portions of those fixed costs from the demand and energy components of rates, allowed for adequate margins throughout the year. 

Wholesale power cost dominates MEC's expenses with 90 cents of every expense dollar going toward wholesale power cost. 

In 2020, MEC paid $3.5 M in electric distribution and transmission line tax. 

MEC's depreciation expense increased in 2020 by 11% due to the addition of $10 M in capitalized plant.   

Through the present value offer retirement and general retirement of capital credits, the Board of Directors authorized the distribution of $13.3 M in cash to the membership.    
As required each year, MEC underwent an annual audit of our 2020 financial year conducted by Brady, Martz & Associates, P.C. At the end of the examination, the audit firm returned an unmodified opinion. This opinion is the best report that can be received from an audit firm. The completed audit report has been reviewed in detail by the Board of Directors. A summary of the audited financials is included for your review and will be presented at the annual meeting.